The GPS160 series of sensors is a high performance GPS designed for use with chart plotters
Digital Yacht have introduced a specific version of the GPS160 which is a simple replacement for older Furuno plotter and GPS systems.  Devices like the Furuno GP32, Navnet and GPS310/320 utilise a specific format for GPS data and this new sensor emulates that for easy compatibility.  Some of these older GPS sensors have suffered from technical issues with the GPS system roll over changes which can render chart plotter systems useless.  The GPS160F provides an economical and reliable solution to these problems.
In conjunction with Furuno UK, Digital Yacht have developed a special version of their popular GPS160 Smart GNSS Sensor "QuadNav" that outputs the older NMEA 0183 sentences and data format that the legacy Furuno systems can read. Now if a Furuno customer has a problem with their existing Furuno GPS (GP310/GP320/GP32/etc.) they can use the new GPS160F as a simple "drop-in" replacement for their failed positioning sensor.
The new GPS160F has been tested with a wide variety of legacy Furuno products including; the original NavNet MFDs, NavNet VX2,M1735 Radar, GP7000 and the FCV family of sounders. Please note that it cannot be connected to a GP32 display, but it can replace the GP32, outputting the same data to other Furuno devices that the GP32 provided.
Supplied with a 10m cable and new user manual with dedicated Furuno interfacing information, the GPS160F will work straight out of the box and just requires a simple 4 wire connection to the existing Furuno system.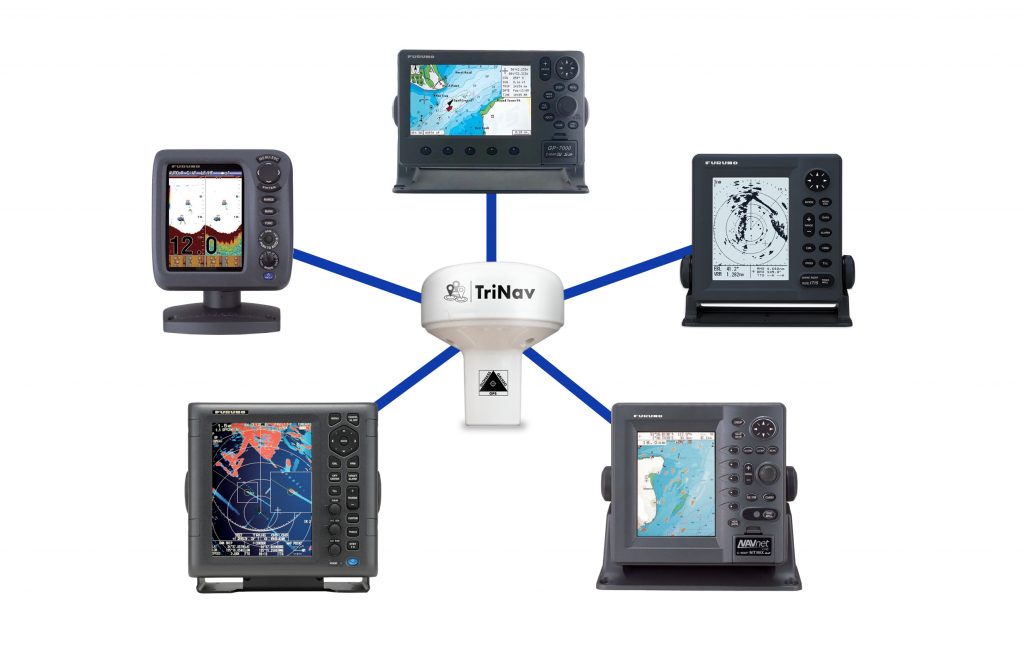 GPS160 for legacy Furuno systems
Refined anti-spoofing algorithm for robust performance of position and interference rejection
Many formats of NMEA data output including datum information –user can configure through internal DIP switches
Ultra low (<20mA) power consumption at 12V DC
10m cable