WHAT IS INCLUDED
This AIS & Radar solution comprises: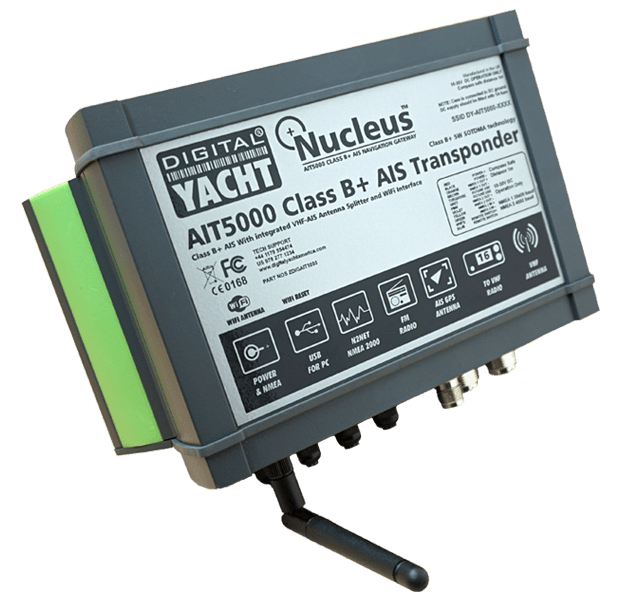 AIT5000 Class B+ AIS transponder with integrated splitter and wifi interface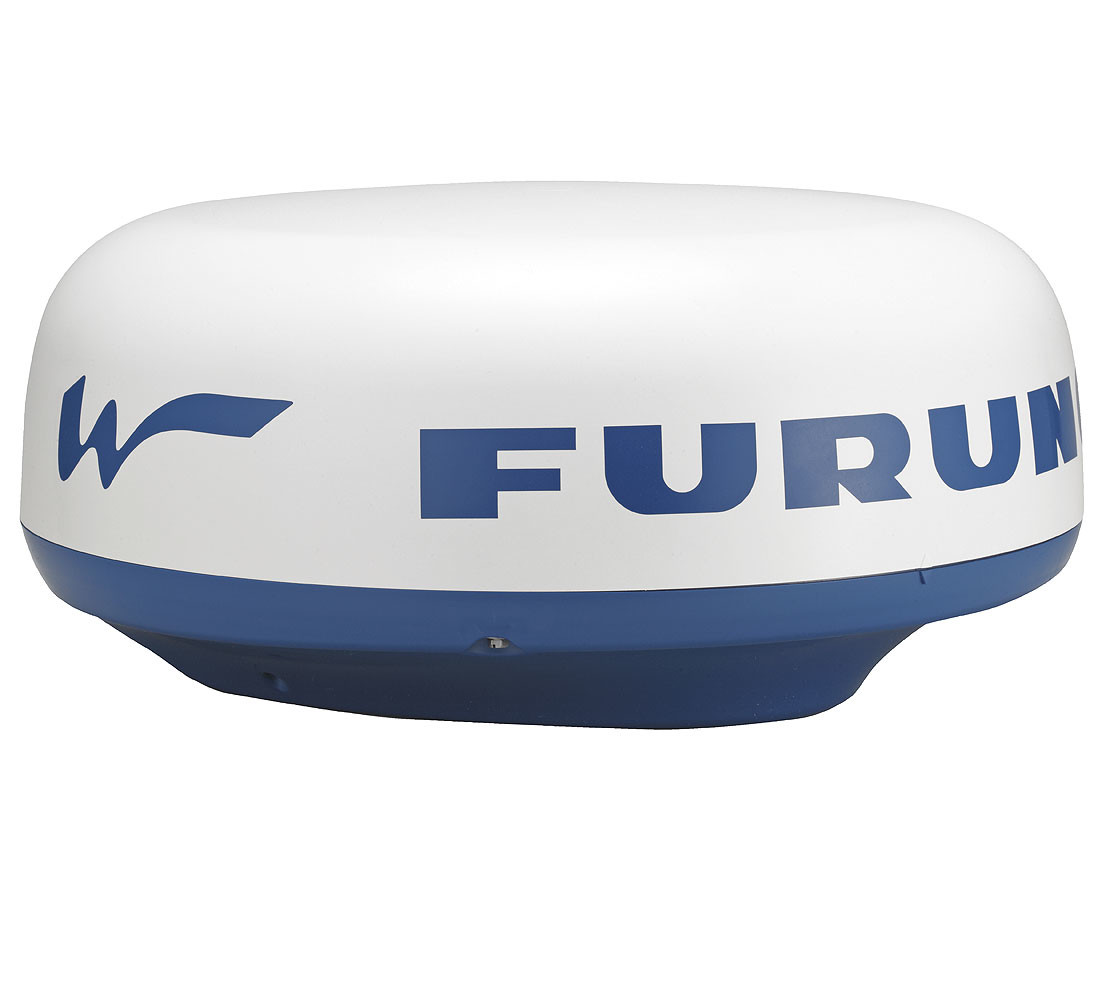 Furuno DRS4W radar with 15m power cable
Add AIS, GPS and Radar to your iPad wireless navigation solution with the AIT5000 Class B+ AIS transponder and Furuno DRS4W 24NM radar.
The Furuno DRS4W radar is a wireless radar designed for operation with an iPad.  No extra wiring is required other than a power source as data is sent wirelessly to the iOS devices (up to 2 can connect) so installation is particularly easy. The radar app is available as a free download from the app store but most users will utilise the TZ iBoat charting app to create a charting, radar and AIS capable navigation system.
The AIT5000's wireless interface transmits AIS, GPS and NMEA 0183 data to all the popular navigation apps and software. The wireless interface can connect up to 7 devices and supports both UDP and TCP/IP protocol. Moreover, if you want the wireless interface to also transmit your NMEA 2000 data from your NMEA 2000 backbone, please choose the option with iKonvert which is an NMEA 2000 to NMEA 0183 converter. iKonvert allows for new NMEA2000 equipment to talk to legacy NMEA0183 equipment. Conversions are bi-directional.
The Furuno DRS4W radar has to act as the primary access point but the AIT5000 can be programmed to join the Furuno network so that AIS and GPS data can be wirelessly combined with the radar video image and accessed by the TZ iBoat app for radar, AIS and charting overlays.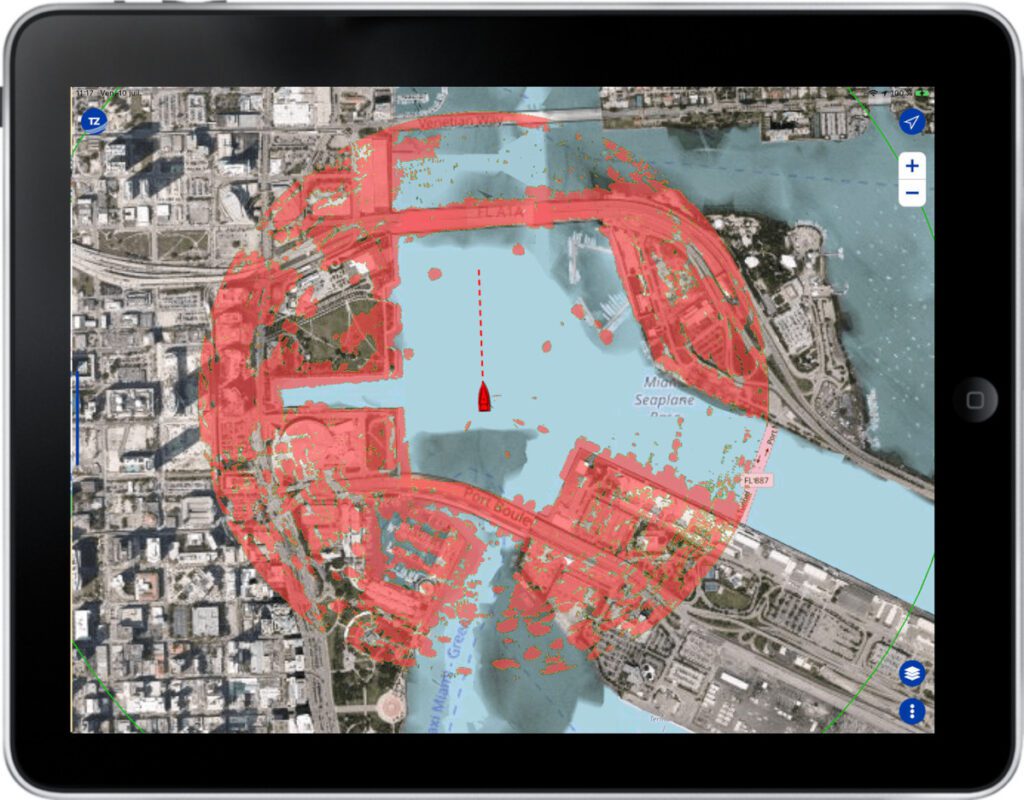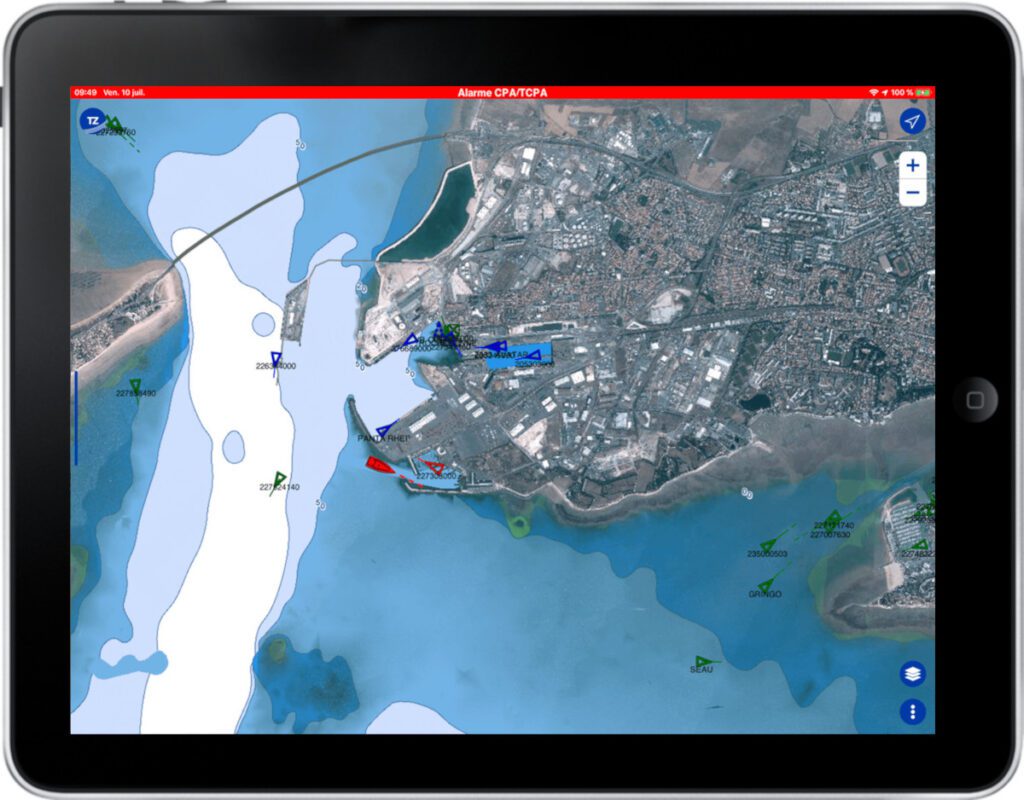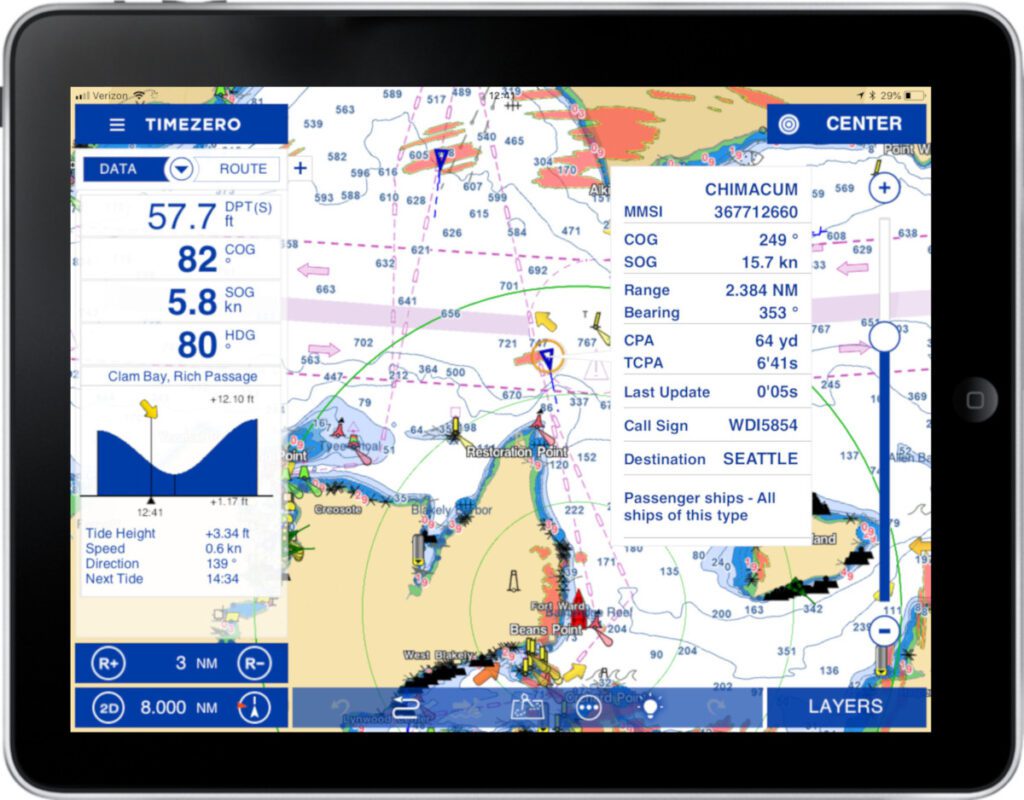 Furuno DRS4W Radar with AIT5000 Class B+ AIS Transponder
4KW 19.2" radome with ranges from 0.125-24NM
7.2 degree horizontal beamwidth, 25 degree vertical beamwidth
12-24V DC operation – typical 1-2A power draw
Creates wifi access point for up to two devices (one of which can be our AIT5000)
Auto gain, STC, rain adjustments
Guard zone alarm
Off centre feature allows extended viewing ahead of vessel
Free radar only app available from App Store but also compatible with TZ iBoat charting and AIS app (recommended) for truly integrated iPad nav system with global chart availability
AIT5000 is a Class B+ 5W AIS Transponder
Integrated and patented ZeroLoss VHF-AIS antenna splitter (share the VHF antenna)
Multiple NMEA 0183 in/out and multiplex capability
NMEA 2000 connectivity
USB connectivity for PC/MAC
Password protected wireless interface for tablets, smartphones and PC
Web interface for configuration and status monitoring
Remote TX silence switch option
Supplied with GPS antenna