The iKonvert NMEA 2000 to NMEA 0183 Gateway/Converter is an intelligent and flexible gateway. Therefore allowing for new NMEA2000 equipment to talk to legacy NMEA0183 equipment. Conversions are bi-directional. For example, you may want to get the data from older NMEA0183 sensors on to your NMEA2000 network. Another reason being you have a new NMEA2000 only MFD and want GPS and Navigation data sent to your older NMEA0183 VHF and Autopilot. iKonvert can be used to accurately and intelligently carry out the required data conversions.
Real life applications could include connecting together a number of different makes and models of equipment plus many more. iKonvert has been designed to satisfy as many of these situations as possible. As a result, we have built in a simple but effective mode selection method, via a set of DIP switches inside iKonvert. Just remove two screws, open the iKonvert box and select the mode you need with a small screwdriver. The next time iKonvert powers up, it will automatically carry out the conversions you selected.
A number of modes already defined include; Heading, Sounder, AIS, GPS, Wind, Instruments and an all data gateway mode. This automatically sets the conversions to be done and the baud rate iKonvert will use. Furthermore, if you need a mode that we have not defined yet, just let us know and we will consider including it.
The iKonvert Gateway is compact and its housing is easy to mount. It features an integral NMEA0183 cable and standard NMEA2000 Micro drop cable (male). In addition, it takes its power from the NMEA2000 network. It also provides full galvanic isolation between the NMEA0183 and NMEA2000 networks. Hence, iKonvert is the perfect solution for all NMEA conversions.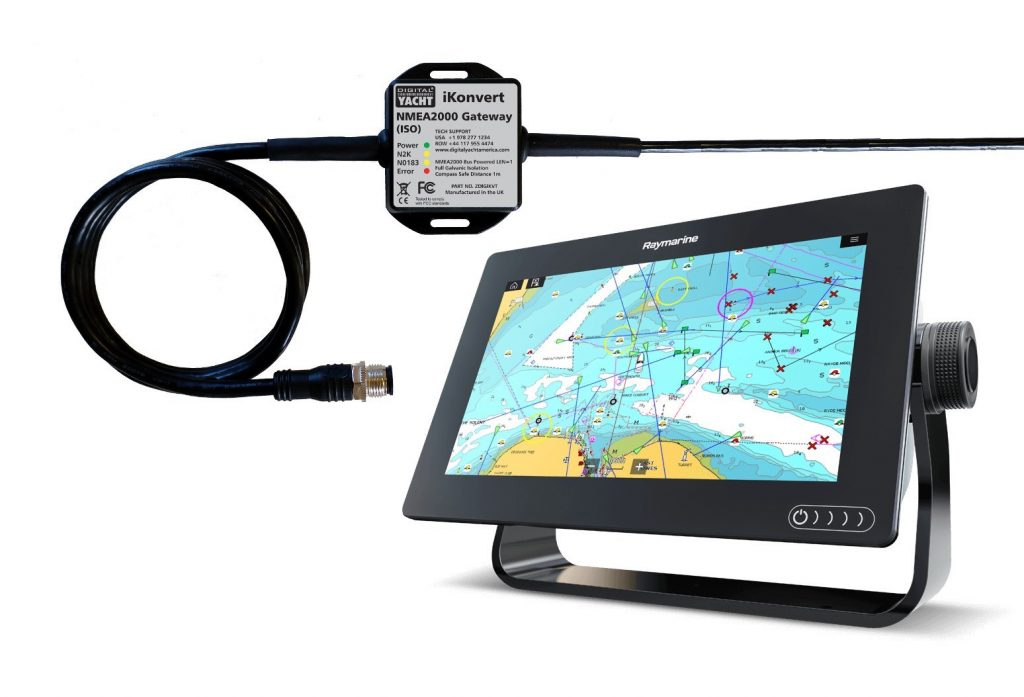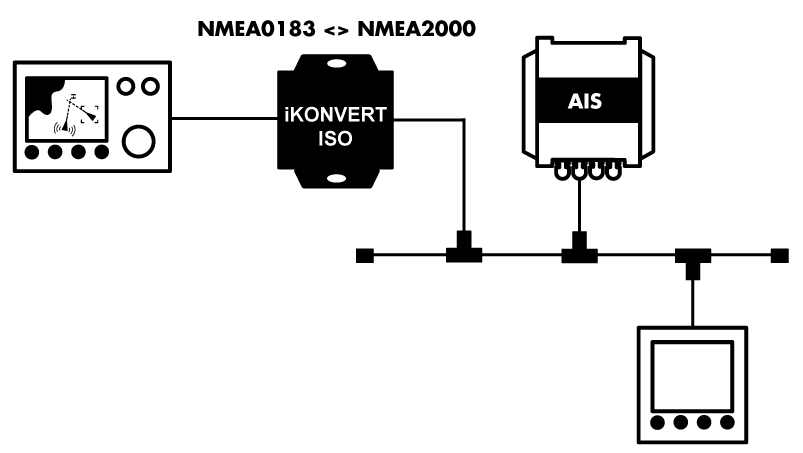 Small but powerful bi-directional NMEA 2000 to NMEA 0183 Converter
Powered from the NMEA2000 network
Opto Isolated NMEA0183 Interface
Converts AIS, GPS, Navigation, Instrument and XDR data
Features "Real Life" data modes for most common installations
Simple configuration of data modes using DIP switches
Integral NMEA0183 cable and NMEA2000 Micro (Male) cables
Full galvanic isolation