4GXtream is our latest, premium LTE (cellular) internet access on board product with a NMEA 2000 interface.  It ships as a complete package with dual external antennas, deck mounting hardware and cabling.  Alternative antenna mounts are available as options.
Using MIMO technology and two external wide band LTE antennas, it offers fast connectivity at up to 300 MBs (network dependent).  It has a built in dual band wifi router supporting multiple connections, dual SIM slots (with auto fail over if required), built in GPS (for anchor alarm & tracking applications) as well as an NMEA 2000 interface for navigation and instrument data connectivity and wireless interfacing.  There's also a Bluetooth interface for future connectivity applications.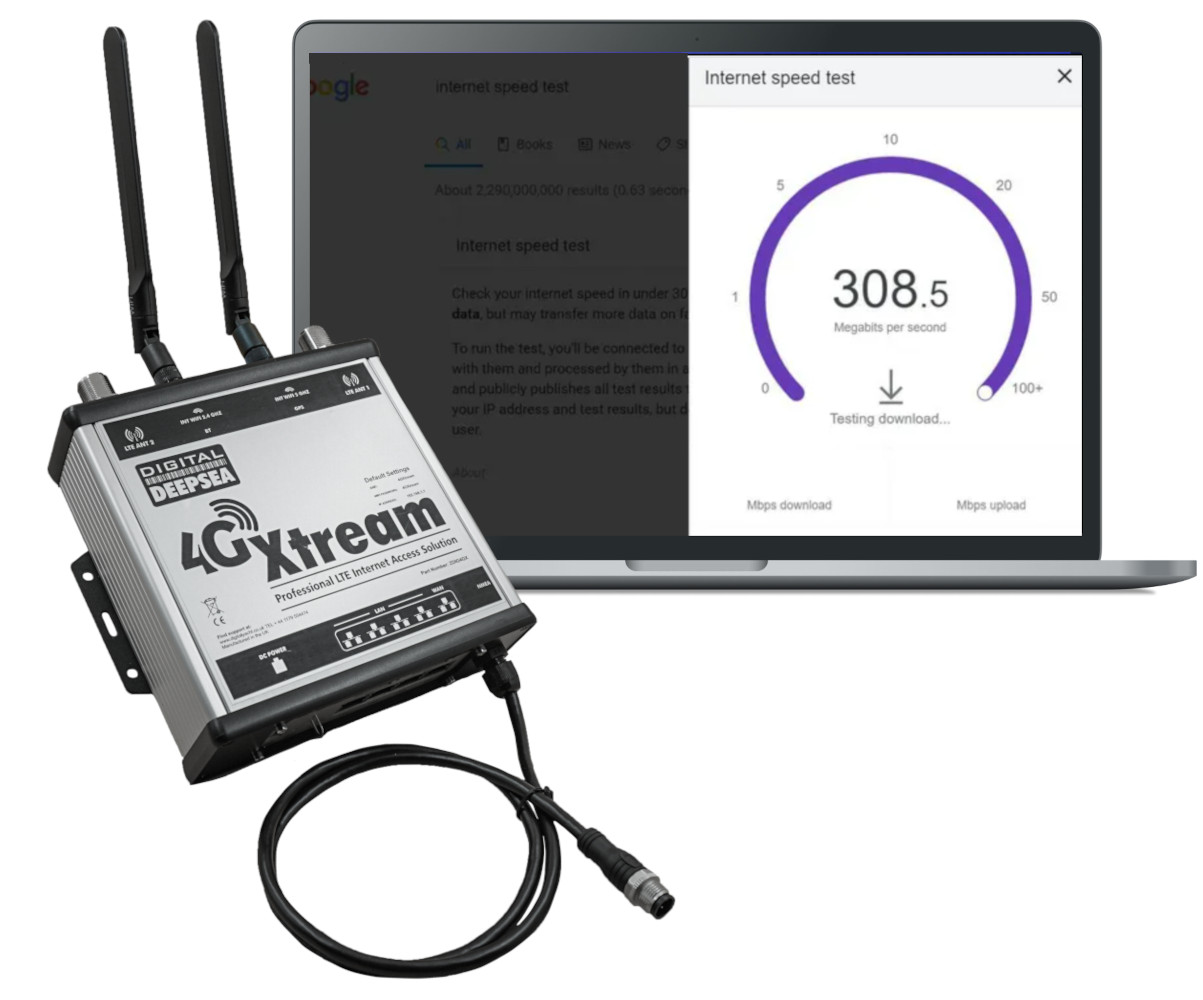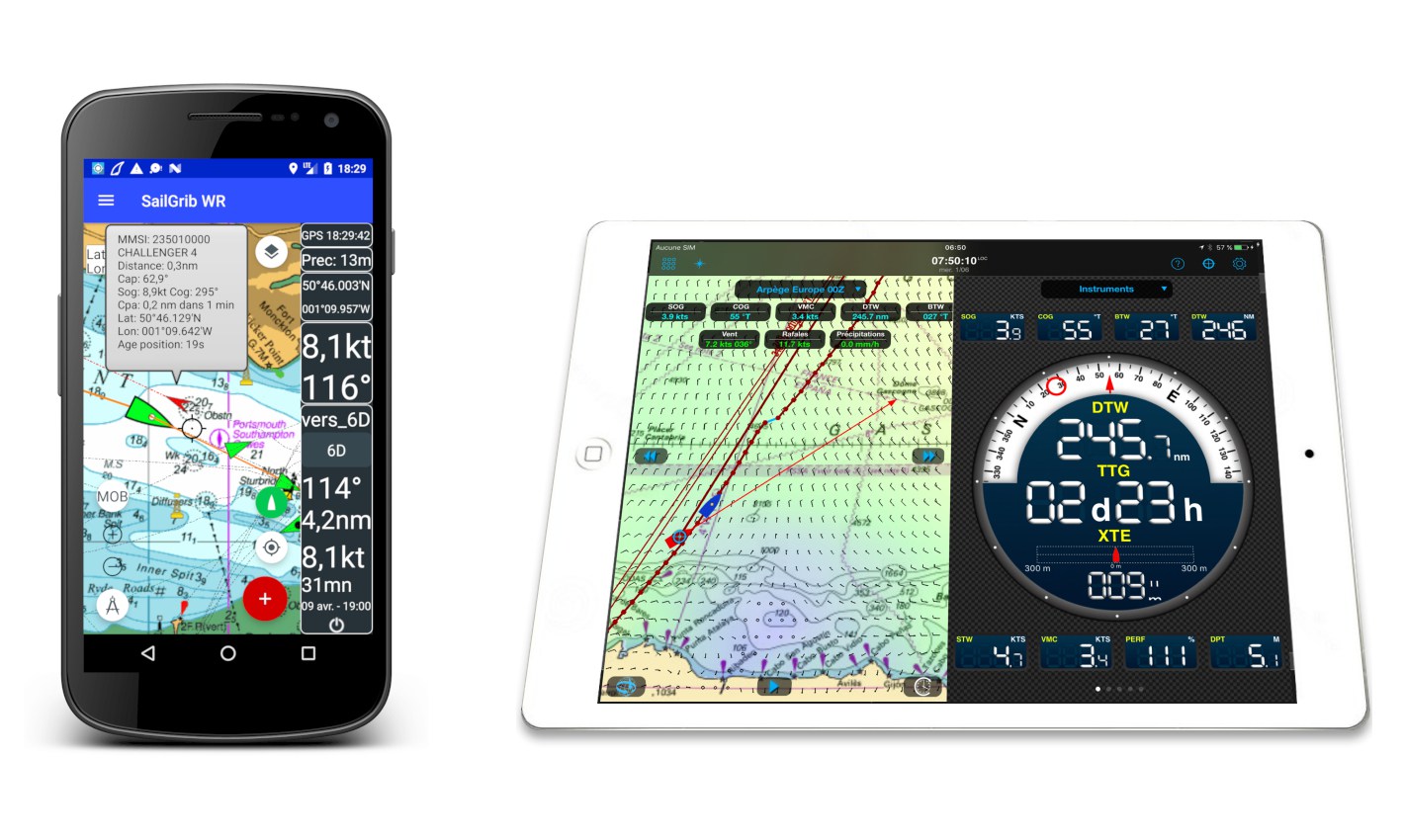 4G Xtream also has an NMEA 2000 interface so that NMEA 2000 navigation data can be made available for apps on smartphones, tablets, iPads and PCs.
This allows all NMEA 2000 data as well as internet data to be sent to popular iOS and Android apps and navigation software such as Navionics, iSailor, Weather4D, SailGrib, iNavX, TimeZero, OpenCPN and more.
It will sit alongside our existing 4G Connect Pro as a premium product and is ideal for use on large yacht, workboats, tugs and commercial ships where reliable, low cost coastal internet and in port connectivity is required. 4G Xtream features independent dual band (2.4 & 5GHz) wifi for interconnection to mobile devices.  This also provides the connectivity for NMEA data so apps on mobile devices can utilise the boats navigation and instrumentation data.
For external hi-power wifi (to access shoreside hotspots) our WiFi booster antenna is recommended which connects to the WAN port.  4GXtream can then act as a router for this connection and allow the user to switch from wifi to LTE.
Read our full presentation about 4GXtream by clicking here.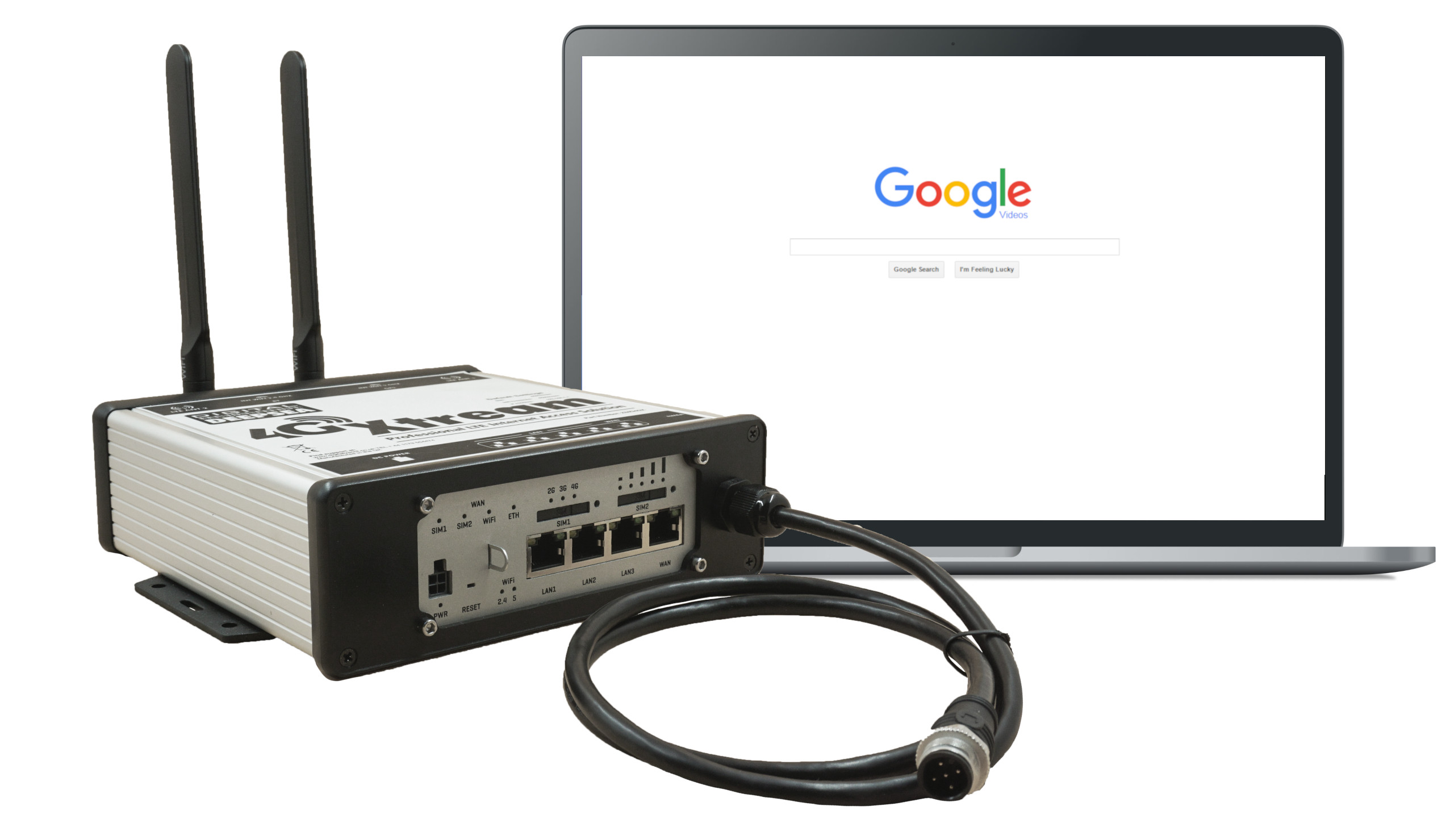 Configuration is very simple. Just insert the SIM cards. The 4GXtream has two standard SIM slots and it is possible to fit two SIMs from two different network operators. By default, the 4GXtream will query the SIM that is installed and automatically select the APN settings from its internal database.
However, it is very important that you "lock down" your wireless network, with your own network name (SSID) and wireless password. This task only takes a couple of minutes.
Latest Cat 6 LTE MIMO technology with range up to 25NM offshore (network dependent)
Dual SIM slots with auto fail over or manual selection
Two external, high gain, wide bandwidth antennas
Dual band integrated wifi router (2.4 & 5 GHz) – independently configurable
Built in NMEA 2000 interface to transmit NMEA 2000 data over the wireless and wired network to compatible apps
Built in GPS with external patch antenna for IOT and tracking applications
Built in Bluetooth with antenna for future applications
3 x LAN ports
1 x WAN port for additional internet connectivity – eg: WL510 high power wifi system
Digital input/output connectivity for IOT/control applications (Available Q3 2021)
SMS addressable
Power

Operating Temp

Physical

•-40 to +75 C

•Main unit: 180 x125 x 55mm (ex antennas)

•Weight 3,8 kg

•Protection IPX4

4G/LTE

Technology

2G/3G Fallback

•4G(LTE) CAT 6 up to 300 MB/s

•Support for B2/B4/B5/B7/B12/B13/B25/B26/B29,B30/B66 LTE FDD bands

•Support for B38/B40/B41 TDD bands

•Dual MIMO antennas

•Dual band independent 2.4 & 5 GHz

Interfaces
•3 x LAN 10/100 Ethernet Port

•1 x WAN 10/100 Ethernet Port

•WiFi •802.11 b/g/n/ac